American Cancer Society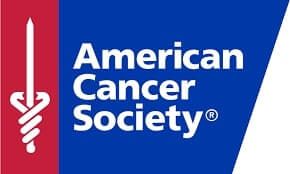 The American Cancer Society is dedicated to eliminating cancer as a major health problem through research, education, advocacy, and service.
Translation services available through toll-free phone #
Services
Cancer Survivors Network
The Cancer Survivors Network "is a community created by and for survivors and caregivers as an outlet to cope with the challenges and spectrum of emotions that living with cancer can bring." It is accessible through the internet at www.csn.cancer.org or via the toll-free number below. Read/hear personal stories told by survivors and caregivers, living with late-and long-term effects, facing fears of recurrence, family relationships, and what to do when someone you love has cancer.
Free Wig Program
Participating salons of the American Cancer Society Wig Bank Program provide FREE wigs to cancer patients. This program does not provide hats, scarves, or turbans. The program is open to all cancer patients regardless of income or health insurance status. Iroquois County Location: Iroquois Home Care - 200 N Laird Ln, Watseka, Illinois 60970. For more information about Iroquois County services, contact: Christy 815-432-6155. Kankakee County Location: Riverside Cancer Institute - 200 Riverside Dr, Bourbonnais, Illinois 60914.
Look Good...Feel Better
Volunteer cosmetologists (all certified professionals) teach women undergoing cancer treatment how to enhance their appearance using make-up techniques. Each woman learns to perform her own make-over using complimentary cosmetics and skincare products donated for use by the cosmetic industry for use during the program and later at home.
Reach To Recovery
Reach To Recovery uses carefully selected and trained volunteers who have fully adjusted to their breast cancer surgery and treatment. A patient and volunteer may meet face to face or by telephone. Volunteers are able to provide support and up-to-date information, including literature for loved ones and friends. They can even provide a temporary breast form and information on types of permanent prostheses, when appropriate.
Relay For Life
Relay For Life is a team event to fight cancer. Teams form from businesses, social groups, schools, and families to raise money for cancer research, education, advocacy, and patient services. It is a fun-filled overnight event that celebrates survivors and honors those who are battling cancer and those who have lost their lives to cancer during the Luminaria ceremony.
Road to Recovery
Every day thousands of cancer patients need a ride to treatment, but some may not have a way to get there. The Road To Recovery program provides transportation to and from treatment for people with cancer who do not have a ride or are unable to drive themselves. Visit the "Get Involved" tab for more information.
Last Updated:
04/23/2021 at 01:52 PM