Fortitude Community Outreach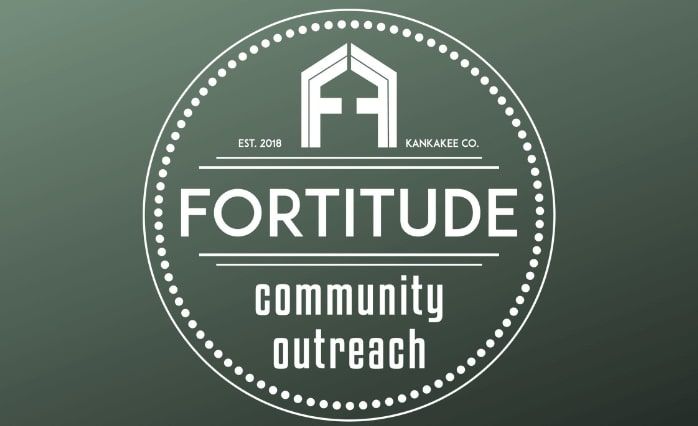 Provides emergency shelter (October-May), street outreach, transitional housing, and workforce development for the homeless.
Dawn Broers, PhD, LCSW Executive Director
Services
PADS Shelter
The PADS Shelter is currently on summer hiatus for 2021 and will reopen in October 2021. PADS stands for Public Action to Deliver Shelter and is a model of sheltering used highly successfully throughout the Chicago suburbs. Most PADS shelters utilize a rotating site model, where 7 or more sites rotate to provide a shelter site on different days of a week. Fortitude opened a PADS shelter in January 2019. The shelter program runs from October-April. Shelter sites open at 6:30 each night during winter months. Anyone is welcome as long as behavior is appropriate on-site. Paid staff and volunteers coordinate and supervise the site. A hot meal is provided at 7pm to anyone (no need to stay the night). Mattresses with bedding are provided on the floor. Breakfast is served in the morning. Visit the Fortitude website or call for a list of current shelter locations.
Street Outreach
Fortitude's original program, street outreach is designed to meet physical, social, and spiritual needs of the needy and homeless. Teams of volunteers (and anyone 12 or older is welcome to volunteer!) bring items to a static site by Graham's Furniture in Kankakee every Thursday night. There, volunteers pass out needed items and food while also socializing with our guests. For many, our interaction with them is one of the few times they are welcomed by name, treated with respect, and given a caring human touch or a hug. These outreach interactions are the "first contacts" with individuals, with many relationships leading to connections with other agencies and services that can move them out of desperate situations.
Last Updated:
05/19/2021 at 04:11 PM