Kankakee County Community Services, Inc. (KCCSI)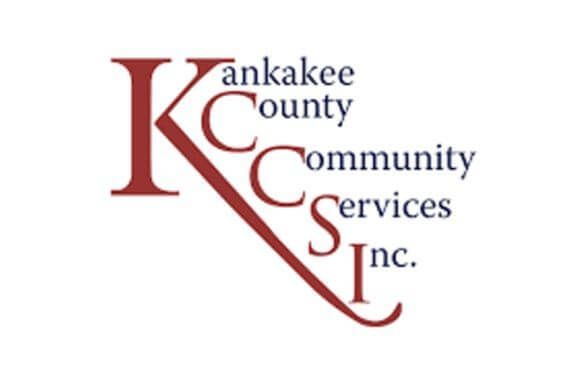 Nonprofit community action agency that works to alleviate the effects of poverty on low-income families, and/or individuals in Kankakee County. Provides programs to help people become more self-sufficient.
Vincent Clark, Executive Director
Services
Affordable Housing
Families have the opportunity to rent properties maintained by KCCSI. During their lease, staff work with these families to increase their awareness of services available in the community.
Back To School Project
School supplies are provided to eligible youth in grades K-12 as they gear up for a successful school year.
Community Services Block Grant (CSBG) Scholarship Program
Each year, individuals with high academic potential who are enrolled or will be enrolled in a college, university, trade or vocational school in Illinois can apply for a scholarship. Applicants must be low income (must be at or below 125% poverty) and demonstrate a commitment to civic or community service.
Emergency Assistance
Income eligible customers receive monetary and non-monetary provisions when facing a one-time emergency in the areas of rent, shelter, utility or mortgage assistance.
Emergency Furnace
Eligible homeowners with a non-functioning furnace have the opportunity to have their furnace repaired or replaced by a licensed professional.
Financial Literacy
Youth and adults can engage in hands-on informational sessions that encompass various aspects of financial management utilizing the All My Money, Change for the Better Curriculum.
Food Pantry
The KCCSI C.A.P Food Pantry provides nutritional food, along with healthy recipes and nutritional information, to individuals or households each week.
Low Income Home Energy Assistance Program (LIHEAP)
To help offset the high cost of heating and electric related utilities, eligible households have the opportunity to receive a one-time payment on their primary and secondary utility bill.
Percentage of Income Payment Plan (PIPP)
Qualifying households can elect to enroll into a monthly payment plan with their utility vendor(s) that is based on their income.
Resource Room
As we work to bridge the technology gap, KCCSI maintains a computer lab as a resource room for employment development. The resource room is also available for support in other areas.
Senior Community Service Employment Program (SCSEP)
Training is provided to individuals 55+ who wish to return to the workforce. Eligible individuals engage in paid training opportunities at non-profit or governmental agencies as they seek employment. This program is available in Kankakee and Will Counties.
Weatherization Program
Qualifying home-owners or renters can attain specific services by licensed professionals that increase the energy efficiency of their home or apartment.
Youth Employment Program
Employment opportunities are available to non-employed youth (16-21) during the summer months.
Availability
Monday
08:00 AM - 05:00 PM
Tuesday
08:00 AM - 05:00 PM
Wednesday
08:00 AM - 05:00 PM
Thursday
08:00 AM - 05:00 PM
Friday
08:00 AM - 05:00 PM
Last Updated:
02/05/2021 at 03:24 PM